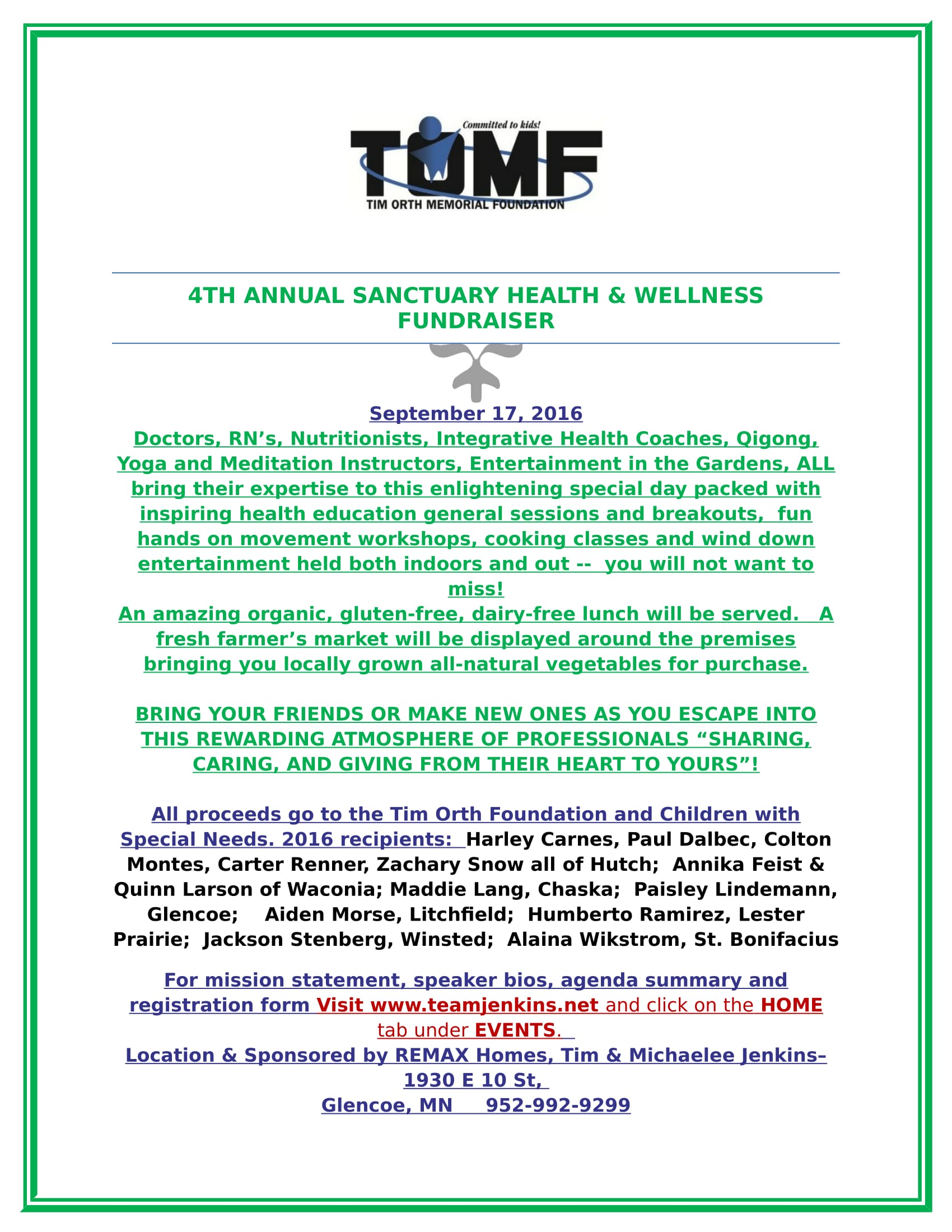 Don't forget to save the date for our 4th Annual Sanctuary Health and Wellness Fund Raiser for the Tim Orth Memorial Foundation and Children with special needs, once again we have an inspirational and exciting day planned that's sure to feed your hunger for knowledge. Don't miss out!

Downloadable Registration Form:
https://drive.google.com/file/d/0B_MBns2sgqhnQXhCS…

The Sanctuary Health and Wellness Fund Raiser 2016
Our mission in having this event started after Michaelee attended a "New Year's Resolution from the Heart" life coaching event on Jan. 1, 2013, where she put together a vision board of passion.Through many years of living with the muscle inflammation, stenosis of the neck and low back, unknown food intolerances, and allergies she needed to learn how to alleviate pain in a non-harming way. She knew that medications were not going to be a long–term choice for her. The visual was to surround herself with thing that she loves, to bring more purpose and balance into her life. This would eventually create a vision of action on a personal level.Through the years Tim and Michaelee have met experts in the functional medicine field that have changed their lives forever! She no longer battles with daily tension headaches and the inflammation has been alleviated tremendously through yoga practice and massage therapy, enhancing the detox process and keeping the immune and endocrine systems in check. The main inspiration that led to the event was hearing the incredible story of how and why Dr. Steve Fjerstad became a Naturopath and then the miracle of the events that began to happen after our son's girlfriend went to see him. As we began searching out more into the community and finding an abundance of more support within our local area, we began to think how powerful it would be to bring several experts together under the same roof and how many people could be affected. The mission was on! Tim and Michaelee have been involved with the Children's Miracle Network in their past business and have now chosen the Tim Orth Memorial Foundation to support children with special needs. Most of these children doctor through the Gillette Hospital already, and this is a way to keep the funds locally. All proceeds will go towards this charity.Tim and Michaelee are the proud owners of REMAX Homes and have been in the real estate industry for over 17 years. They have always stayed true to their Company Mission and Policy of helping others beyond the norm. They decided to promote their REMAX business and sponsor this very special day. We look forward to bringing awareness to the community and meeting new people! We hope all that attend find some relief and hope and support into finding long lost knowledge, value the bridge between medical and functional medicine, and make new friends forever!!
Tim & Michaelee Jenkins

Event Agenda7:00 to 7:30 a.m. – Registration, sign in, name tags & agenda.
7:30 to 8:15 – Chakra Openers for all by Michaelee A very fresh and light way to open your breath and energy channels for this fresh and inspiring day. Or you can join in with others for the 3K walk down the walking path.
Set your intentions for the day for the positive energy to heal ourselves, others and the world in what you will learn today. We will move through 7 Chakra opener poses (both beginner and advanced versions will be taught) This series of light yoga poses will provide an open channel for energy to move within your body as we end our with comfortable prayer/meditation for World Peace. (Although there will be props provided, you may want to bring a yoga mat, thick blanket for additional comfort or lawn chair).

8:15 to 8:30 – Welcome Michaela Schuft will share her personal healing story after working hands on with Dr. Steve Fjerstad. Although her mother has shared in the past, this is Michaela's story.
8:30 to 9:50 – General Session with Dr. Steve Fjerstad – Depression and Anxiety
10:00 to 10:50 – Are women REALLY the prime target in Heart Disease over men? Learn about the symptoms of what to watch for and how different they are from men's. Things you can do to strengthen, reverse and condition your heart by Dylan Jenkins & Michaela Schuft

10:00 to 10:50 – BREAKOUT – Self Defense Class & Techniques outdoors with Glencoe Police Officer, Captain Wyatt Bienfang. A fun moving class with live demonstrations of movements to protect yourself in times of need.

10:00 to 10:50 – BREAKOUT – Juicing Made Fun with Dixie – Learn some simple ways to make juicing a part of your meal planning and how powerful it is for your nutritional goals.

11:00 to 11:45 – The Power of Mindfulness to eliminate stress! Bhante Sathi
11:00 to 11:45 – Learn how to manage and reduce stress, heal physical and emotional pain and enhance the quality of life through Qigong by Ann Cathcart
11:45 to 12:35 – Organic Lunch is Served under Tent
12:45 to 2:00 – General Session with Dr. Meaghan Kirschling – Discover Thermography and the differences and additional benefits it provides to Mamograms. You will also learn the different stresses that contribute to inflammation in the body and powerful ways of healing.

12:45 to 2:00 – Beginners Restorative Yoga Class by Bridget

2:10 to 3:00 – Medicinal benefits of cooking with Spices by Andrea & Julie Please join us for an afternoon of fun, food and laughter as we prepare some snacks to enlighten your sense of smell, taste and feel to this hands-on workshop.

2:10 to 3:00 – Introduction to Meditation by Bridget – You have to fight for inner peace and equanimity in your life. Learn several techniques which may work to help eliminate stress, depression and memory issues.
2:10 to 3:00 – Take your Life Serious and learn Self Defense techniques outdoors with Glencoe Police Officer, Captain Wyatt Bienfang. A fun moving class with live demonstrations of movements to protect yourself in times of need.
3:00 to 4:00 – Wind Down – Share experiences with a friend, enjoy a taste of organic wine or variety of snacks, or just meditate along with a live performance in the gardens. Tell your loved ones and friends to bring their yoga mat or lawn chair and meet you for this wonderful afternoon outdoor experience!
4:00 – Final Thank you
Dr. Meaghan Kirschling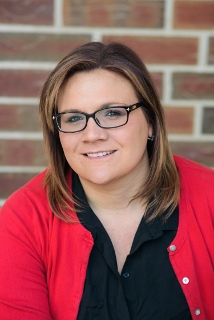 Dr. Meaghan has both an allopathic and alternative medical background, receiving a Doctor of Chiropractic from Northwestern Health Sciences University, a B.S. in Nursing and Exercise Science from Valparaiso University, a Masters of Nutrition from University of Connecticut Bridgeport, and a Masters of Nursing in Women's Health from University of Cincinnati. As a nurse, she worked for six years in the Organ Transplant Unit at the University of Minnesota Fairview hospital. In 2010, she moved to Germany to be one of the first doctors to provide chiropractic services to military personnel overseas. At Baumholder Health Clinic, she helped create an integrative environment & worked closely with MDs, DOs, PTs, & others. She also was a faculty member for the University of Maryland during this time, & taught health science classes. She currently is working at two clinics, Synapse: Center for Health and Healing in Eagan and Arijai Aesthetic and Wellness Clinic in Burnsville. She specializes in chiropractic care, acupuncture, functional medicine, and women's health. Dr. Meaghan will be explaining Thermography. What the differences are from Mamograms, what other issues can be seen through this special testing and how inflammation in the body can relate to a numerous amount of health concerns. This incredible woman does not miss a beat when it comes to personalizing a health plan for each individual's situation!!

Dr. Steve Fjerstad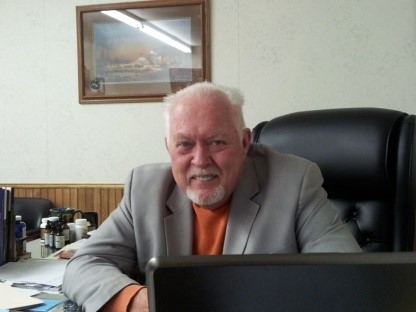 Steven Fjerstad, whose journey went from local school teacher to Board Certified Traditional Naturopath is an amazing story. In 1980, he and his wife adopted a daughter, who shortly after began struggling with digestive problems that turned severe. The conventional medical community tried its best to diagnose, test and treat her. After 2 years she became worse, and ended up being fed by machine. Eventually they began to lose hope, as the situation became critical with no solution in sight. Some friends suggested a Homeopathic Doctor in Reno, Nevada. The doctor determined that their daughter suffered from DDT poisoning. (It is believed that her biological mother worked as a farm hand in Mexico, where she was exposed to large amounts of DDT in the fields). Not long after treating her for this poisoning started showing significant improvements. For 3 years the family traveled back and forth 3 to 4 times per year, to continue treatments. Today their daughter is a beautiful, active and healthy 30 year old woman. Watching their daughter be restored to health and wellness seemed almost miraculous to the Fjerstads, but even more miraculous was the restoration to health and wellness they witnessed among the other patients being cared for by the Homeopathic Doctor. It was then that Steve Fjerstad began studying Naturopathic Medicine so that he might give to other families the gift that had been given him and his family. Since he already had been a high school teacher, he met the requirements to enter Clayton University of Natural Health, Birmingham, Alabama. He graduated from there as a Naturopath, and founded Back To Nature Wellness Center, in Litchfield. Today Steven offers Naturopathic Medical Care to Litchfield and the surrounding west central Minnesota communities.
Dylan Jenkins/Michaela Schuft

Dylan is Tim and Michaelee's middle son and Michaela is daughter of Jerome and Denise Schuft of Green Isle. Both Dylan and Michaela have attended University of Minnesota Duluth and received their Bachelors of Science degrees in Exercise Science with an emphasis in Sports Medicine. They are both Exercise Professionals with clinical experience. They are now pursuing Doctoral Degrees in Physical Therapy and Chiropractic Wellness. Together they will present the Disturbing Facts on Heart Disease in Women. Atypical symptoms between men and women, the different levels of the disease, the astounding number of people it affects and the risk factors involved. They have worked as Personal Trainers and will be open to questions in helping you best plan a regime to get you in control of your health and stay there.

Dixie Helps

Dixie is a social worker for Anoka County in Minneapolis. She has been juicing for 4 years and a vegan for 1 ½ year. She became interested in nutrition 10 years ago with she was diagnosed with uterine fibroids. While her growths were benign, she had an extensive family history of cancer. Her diagnosis prompted her to research the reason why her body grew these tumors. During this research, whe watched a movie called "Fat, Sick and Nearly Dead." She was so inspired that she decided to detox her body through juicing. She purchased a masticating juicer and has been juicing organic veggies ever since. In her interactive presentation, she will share her personal journey, a few health benefits, and experiences along the way regarding healthy eating and lifestyle changes she hopes willinspire you to live a more informed, energetic and healthy life. She will share how juicing has alleviated her sugar cravings, depressive symptoms, reduced her waistline and increased her energy levels. We will be making a green juice and you will have the opportunity to experience how you can get a boatload of nutrition in a single delicious serving! Please bring all questions and experiences to share!

Bhante Sathi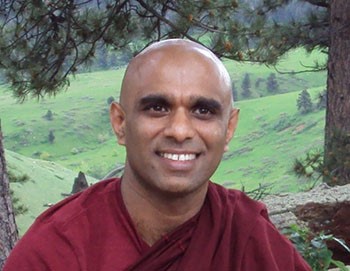 Emerging spiritual interests in his early teens led Bhante Sathi to be ordained as a novice monk (bhikku) at age 19 in the Theravada tradition is his native country of Sri Lanka. After 3 years of education and training, he received higher ordination as a fully ordained monk. He taught meditation and insight practices and counseled people from many walks of life using Buddhist teachings. Invitations from people interested in meditation led to Bhante expanding his teaching to Europe, Canada and the United States. In 2003 he made Minnesota his home where, with the support of friends, he founded Triple Gem of the North in Mankato, which he made his residence. He became a US citizen, and traveled the state sharing his knowledge and training in meditation and mindful living. He has shared his wisdom, led retreats and given talks at various Minnesota locations. We are more than delighted to open our doors for his enlightening Power of Mindfulness and how to use it to eliminate stress in our lives. (This will be held in the yoga studio sitting on chairs while he shares this incredible thought process with you).
Bridget Baldwin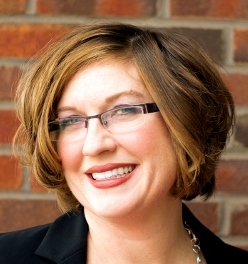 After working 15 years in corporate America, Bridget has decided to follow her passion of yoga. Although she was a regular at weekly yoga classes, it was only a small part of her life. While working in the railroad industry, Bridget decided to take a leave of absence and volunteer in Peru, South America for two years. While in Peru, she assisted with art projects for children, helped lead a women's support group and teach various English classes. This experience allowed her time to reflect on basic needs and what brought fulfillment. She is a certified yoga instructor through "The Yoga Center Minneapolis". She has interest in teaching gentle and adaptive classes for the aging, youth with special needs and any other group interested in learning more about the benefits of yoga. Bridget will be teaching a Gentle Restorative Yoga Class that emphasizes on breathing, stretching and relaxing. Some potential benefits include calming of the mind, improving digestion and regulating sleep patterns. Our practice will focus on hip openers, shoulder openers, twisting and balancing, ideal for all levels of experience and both men and women. Her other workshop she will teach is an Introduction to Meditation. Have you been interested in learning more about meditation but didn't know who to ask? Our session will include a sampling of various mediation techniques, which include guided imagery, mantra, mindfulness, qigong and chakra. All are welcome and no experience is necessary. (mats and chairs will be provided but feel free to bring a thicker blanket for additional comfort if you wish).
Ann Cathcart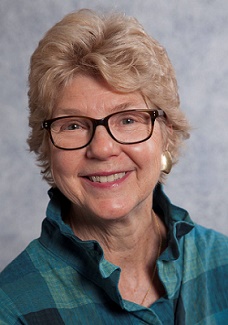 Ann has been an RN for more than thirty years, receiving holistic nursing board certification in 2002. She has practiced Healing Touch for more than 20 years and is also an integrative health coach, empowering client centered transformation and healing. She is also a Spring Forest Qigong Master Healer and Instructor of Levels 1 and 2. Qigong is a simple, efficient and effective method for helping manage and reduce stress, heal physical and emotional pain AND enhance the quality of life. Anyone and everyone, regardless of ability, age or beliefs, can practice this technique. Through her nursing career as a home care company owner and case manager and her independent holistic nursing practice, Clear Path to Wellness, Ann has assisted thousands toward a happier and healthier lifestyle. Ann has also extensive background in integrative medicine and Christian metaphysics and has been a Licensed Unity Teacher for over 10 years. She is excited to be a part of bringing you this special touch! She will be teaching an outdoor teaser sampler of how empowering and calming this quality of life can change you. She will also be teaching a one day Level 1 Qigong hands on healing Class on Sunday, Sept 18th at Michaelee's Yoga Studio. It will run from 9:00 to 5:15. Please call 952-992-9299 for detail and sign up ahead but there will also be a sign up sheet available at the registration table day of the event. ($149 covers $52 for the class and $97 in materials).

Andrea Janke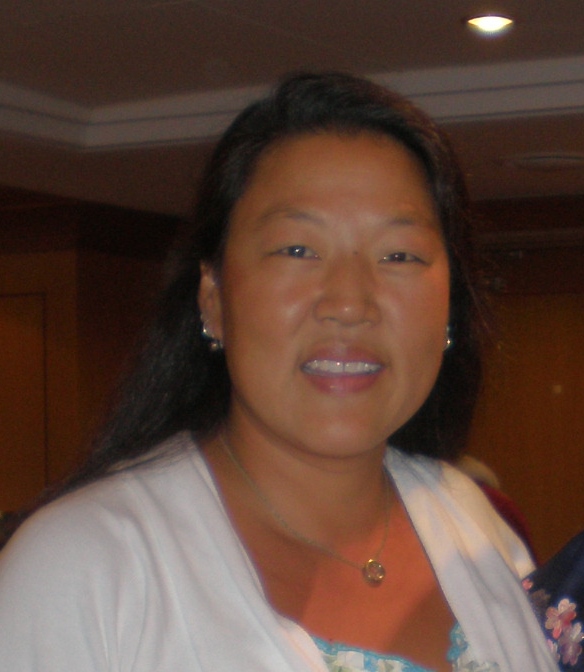 Andrea was born in Seoul, South Korea and adopted in 1972. She started working in the Hospitality industry when she was 15 years old and have never left. She received her AAS degree in Hotel, Restaurant, and Institutional Management and has also earned her Certificate in Professional Cooking. She loves trying new foods, concepts, and experimenting in the kitchen with new flavor profiles. She enjoys keeping up with the new food trends in the industry and is never shy introducing her palate to new and fun flavors. Her mantra in the kitchen is "Cook with Love and Passion". If you have those two ingredients, your dish is sure to please the crowd. Food not only feeds our body the nourishment it needs, but it also feeds our soul, spirit and mental well – being. Back on popular demand, Andrea will be sharing the beneficial AND medicinal benefits of spices like turmeric, cumin, cinnamon, cilantro, and many others. Bring your sense of smell, taste and feel to her fun hands-on workshop. We will be preparing snacks as well so be ready to bring it on!

Officer Wyatt Beinfang
Wyatt Beinfang has been a full time licensed police officer for 27 years. Defensive tactics instructor for 21 years and a main use of force instructor for Glencoe police department for 18 years. Wyatt has had the opportunity to provide several personal defense trainings and is thrilled to be a part of this fundraiser and be able to share some of his defense skills. The goal is to give each person the awareness of their surroundings as well as a mind and skill set to be safe where they are. Wyatt and his beautiful wife Sue, have been married for 31 years. Together they have two married children and two amazing granddaughters. They are privileged and very grateful to live on a small farm in the Le Sueur area.


Tim Orth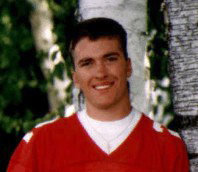 In 1996, Tim Orth, a BOLD High School student and athlete was diagnosed with an inoperable brain tumor. Tim lived each day of his life to the fullest – enjoying sports, music, time with his friends and the love of his family. Tim's battle with his disease was lost on February 14, 1997. His legacy, his fight, the determination and the inspiration he brought to us each day of his journey continues to be ongoing and a truly amazing gift. Tim has given us the motivation to become better people; to create, to the best of our abilities, an opportunity to bring hope into the lives of other children who are fighting to overcome difficult challenges brought on by illness or accident. Tim's spirit is not measured by the days he spent here on earth, but by the depth of the imprint his journey has left in the lives of others. Each year there are new recipients in our local area that benefit from this wonderful fund.